Website Articles
Website Articles are here to help you better understand all the different complexities about websites, traffic, SEO and getting found in search results.

---

Probably the most important web page you'll read in 2022!!
I have tremendous respect for this gentleman and you can see exactly what he is talking about here!!
Shawn Joshi is definitely a man who knows his business!
**************
The hidden potential of Google My Business (Adding force-multipliers to your bottom line)
‍Google My Business (GMB) can transform how you acquire customers online. For many businesses, I'll go as far as saying that GMB is more important than their own website.
If you're in charge of helping your company get more customers, this article will arm you with the know-how to turn GMB into a revenue-pumping machine. (While 10x-ing your own value in the process.)
I'll be using real world data from my own campaigns and third-party sources to illustrate just how powerful GMB has become in 2021. Let's get started. Read more...
---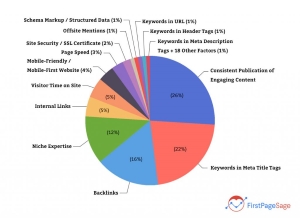 ---

Klaviyo News - July 2021. They just announced 3 big improvements to their platform and really put them in the lead again as the best Email/CRM System Platform out there. Take a look at our announcement to our clients here.
---
The 2021 Google Algorithm Ranking Factors ~ Evan Bailyn ~ First Page Sage

First Page Sage began conducting a continuous study of Google's algorithm 11 years ago, and for the last several years has published its results publicly. As the largest SEO firm in the US, it has a sizable data set on which to base its understanding of the factors that comprise Google's search algorithm. 

Consistent Publication of Engaging Content

It's been three years since content outpaced links as the top factor in Google's search algorithm, and content increased its proportion in the algorithm in 2021. In the past 12 months, it's become increasingly clear that Google tests new content to see if it responds well to the search intent of the keyword inputted. If the searchers' behavior indicates that they're getting...Read more...
---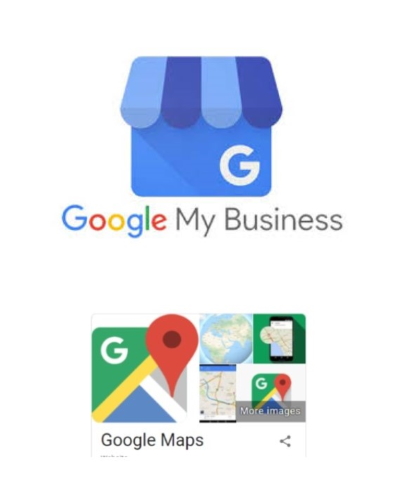 Your 'Google My Business' Listing is Worth More Than You Think ~ Ashar Jamil ~ Business2Community.com
46% of all Google searches have local intent. 83% of businesses get seen in discovery searches, and over 64% of customers have used a Google My Business Listing to find a local business's address or phone number. Let's face it. Your customer base is on the internet right now. Searching for a service, product or a local brick and mortar shop. And, considering 80% of all searches happen on Google, the chances of them landing on Google my business listing is pretty high.

The problem? Most of them...Read more about Google My Business Here...
---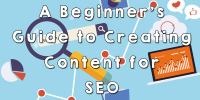 What Is SEO Content? A Guide to Creating Content for SEO By Elisa Gabbert - WordStream

This beginner's guide is designed to answer three questions:
What is "SEO content"?
What types of SEO content are there?
What is my SEO content strategy?
If you have any questions about strategies for SEO content creation that I don't answer here, let me.. Read more about SEO Here...
---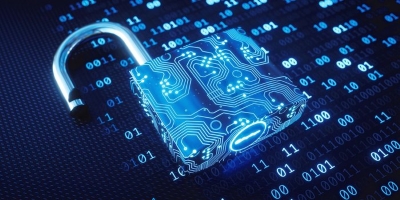 What Business Owners Need to Know About Protecting Their Data. By Andrew Medal ~ Entrepreneur.com

With the recent rush toward enhancing consumer data protection due to GDPR and other privacy regulations that have taken effect, businesses have strengthened their platforms toward better protecting and securing user data. But is this enough? What do you need to know as a business owner, entrepreneur or manager? Read more about Protecting Your Data Here....
---
How Technology Is Redefining E-Commerce. By Alexandro Pando ~ Forbes Technology Council

The last decade was the biggest in the history of the e-commerce industry. Not only did we see heightened consumer interest and participation -- the industry also recorded enormous sales figures. According to eMarketer, China pulled in almost $900 billion from e-commerce storefronts in 2016, with the U.S. earning more than... Read more about technology in eCommerce Here...
---
The Birth Of GDPR: What Is It And What You Need To Know. By Andrew Rossow, Forbes Magazine

When you woke up this morning, you may have noticed that your email inbox has been flooded with emails from businesses and organizations informing you that they have "updated their privacy policy". The reason being is today, GDPR goes into effect and if a business isn't compliant, then hefty fines and penalties await. What Is GDPR and Why Is It Necessary?

The General Data Protection Regulation ("GDPR") is a legal framework that requires businesses to protect the personal data and privacy of...Read more about GDPR Here....
---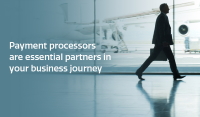 How to evaluate and compare credit card processing companies. By WorldPay

So what payment processor is right for your business? When it's time to compare credit card processors, the first step is to have a good idea of where and how you'll want to get paid. Does your business need to process credit cards in-store, online, or on-the-go? You'll also want to think about how your customers will want to pay; that will determine what...Read more about Credit Card Processing Here....
---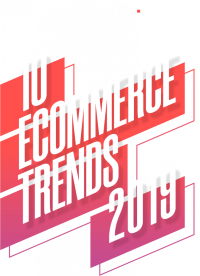 10 eCommerce Trends for 2019. By Absolunet

eCommerce will soon account for 15% of all specialty retail sales in North America (in China, eCommerce is 23% of all retail) and digital influences nearly 60% of all retail sales. Fueled by mobile, which saw sales increase 55% in a year, eCommerce in North America grew by 16% in 2018 to over $500 billion. How we interact, discover and purchase goods (as well as return them) is now a 24/7 cycle. And not just in retail, but in B2B as well, where eCommerce integration has become... Read more about eCommerce Trends Here...
---
10 Do-it-yourself SEO Tips to Save Money. By JILL KOCHER BROWN

Search engine optimization is not advertising. But it still costs time and money. If you're short on time but have the money, an SEO agency or consultant is an option. But if you're short on money, use these do-it-yourself SEO tips to improve your... Read more about SEO Tips Here...
---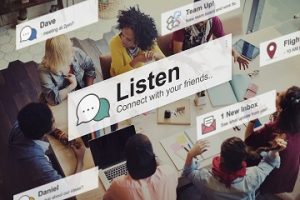 What is social media listening (and how it can help your SEO). By Aleh Barysevich

The unstable and unofficial relationship between social media and SEO has been bothering every digital marketer for some time. I wasn't left behind in these debates and, like many others, realized after a while that social media is needed for a full and healthy SEO strategy. But in what way? How can we get the most out of social media while not getting...Read more about Social Media Here...

---
The 15 best Google Chrome extensions for SEO. By Clark Boyd

Google Chrome has taken a dominant position as the world's favorite desktop browser, with almost 60% market share and rising. Its central role among Google's vast suite of digital software and hardware has driven this growth, but users also love how customizable the browser is. It can be dauntingly customizable, in fact. With tens of thousands of extensions available, finding the few that will aid you on a daily... Read More about Google Chrome Externsions Here....
---
Questions? Or need help?? Contact Me