Shopping Cart Systems

Shopping Cart Systems are necessary for today's consumers using eCommerce, Internet Purchasing, Buying and Encryption Protection. As in everything else, there are all types of systems available to just about anyone who wants to sell merchandise online.
The primary purpose of them is to display and allow ordering of a person's products in an orderly, secure and easy method - usually linking to an existing website. Most of these eCommerce companies that offer this will also provide a website system. We  strongly recommend against that! You should have a Website Designer/Developer create your independent Website - not just have an eCommerce website.
Many shopping cart companies are very good at just that - not necessarily designing good websites with excellent SEO. Worse, if you find you don't like your cart vendor - you are stuck or must spend a considerable amount of time and money redesigning an entirely new system. As a small business owner, you want to have minimal "exposure" to your time of running a website and a cart. At least choose a good website system that allows either the business owner or a trusted friend/relative to maintain both.
Unless you have thousands of products to sell, most shopping cart systems will provide a means of a "co-existing website" with your website so you can display your items by categorizes, colors, brands, etc. They will offer a variety of templates to choose from to use. Some allow color changes and wording, some do not. You would simply pick the design you want and start uploading all your products, prices, pictures, weights, dimensions, shipping parameters,, etc. etc. This process can be extremely tedious and very, very time consuming. Once everything is "ready" you would then establish a "link" from your website to the shopping cart url that is assigned to you and "Voila" you are open for business!
Wait a minute - how do you get PAID!!!
Ah, the most important part - collecting money for your goods!!!

Unless you are really a huge vendor, most shopping cart systems do NOT collect and or process the money and credit cards for you. They allow your customers to "Shop", but not go through the checkout area!!! They will offer a variety of methods and companies that they've already established a relationship with to process your credit card purchasers "online". This must be a secure method with Encryption Protection.
Take a look at our Encryption Systems page to understand the various degrees of secure shopping you can offer.

Here's where it gets even more complicated.
You may use a simple and convenient system - such as PayPal to handle all the credit card processing for you - accepting customers credit cards, collecting the money and "banking" it for you - all in pretty simple set-up. However, this will usually cost you more per transaction. You will always "pay" for convenience!! You may chose a "Gateway System" company to handle the communication between your cart and your customer's credit card company. Lastly, you may use a "Merchant Services Processor" (MSP) to work with your "Gateway Systems Provider" to get the best credit card processing rate.
This is definitely the most economical method - especially if you do a fair amount of volume.

Please review each method carefully, so you understand the pros and cons of each system.
A little "setup time" can save you $$$$ in the long run.

---
After lots of research and actual usage, we strongly recommend: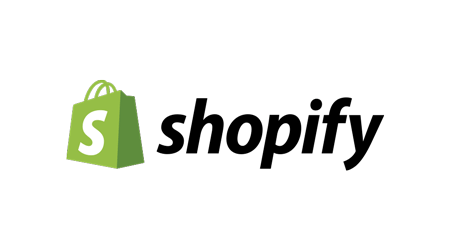 Shopify - Complete Shopping Cart System - pricing, SEO, cataloging, SSL Certification, ease of operating, pictures, descriptions, prices, etc!

Take a look at our eCommerce SEO , Small Business POS page and our eCommerce Systems page as well
---
Contact Us for any questions or help.
---
Questions? Or need help?? Contact Me