First - How to accurately verify where you are in search results in your current website. Since Google is "the overwhelming information source", we'll use them as the tester. If you search on your computer, the results will be very inaccurate because your website is well established in your computer's history, cache, bookmarks, etc.

Ideally? Go across to your neighbor and ask them to search for your business on their computer without using your name. Assuming they've never searched your business and they type a general request, you will get real search results. Let's say you own a coffee shop in a pretty large community. They would type "coffee shop, xxxxx city and see what the results are. If you are the only one of your type of business, hard to not see you in the first page! Say you are an RV Park in Houston, Texas. That is what you would type - RV park, Houston, TX and see what the results are. No Business Name.

Once you know where you stand, it is much easier to know if you really should change away from your website design company. If the company you are using has you on page one for at least 1 or 2 of your primary search keywords, I'd seriously think twice before leaving them!! If they've followed good business website fundamentals, just ask for an updated look! We do that all the time with our clients. Redo/update the website every few years for a fresh look.

Second - Look up the new design studio by geographic area - Example: "Website Design, Bowie County, Texas" - I am on page 1 of search results - very good! If you can't find the design studio on page 1-2 or 3, that's a Yellow caution flag. 

Once you find the prospective website studio's website business, look for their client showings of websites - usually called "Portfolios"? Look through them generally to see if you like the look and feel of their designs. Assuming you do, now we get to the important part!! Pick a portfolio website that you can easily search and see where they are! Before judging their SEO, look at how long website is in business (years displayed in footer). If only a few years old, pick a different one to be fair.
Good example - Nell Knives. Open your browser and type in "custom hand made knives, utah" and see where they place in the search results. Should come up in top 5 of page 1!!

Let's say it is an RV Park, Nashville, TN. That's what you would search for - again - NO Business Name. Where does that particular one you are looking for place in the Google Search Results? Page 1 or 2? You have a winner!!! Past page 3 in search results - walk away!! No business website fundamentals at all!
Third - What to look for on a web page to verify the new web design studio knows what they are doing to make sure your business is found on page 1-2 of the search results. It is actually easy to do - especially, once you know what to look for!

Go to that Portfolio Website and open it up to the Home Page. Anywhere on the Home page that has just words - no linking - just right click your mouse and a small window opens up. Down near the bottom is "View Page Source". That will open a new tab on your computer with all the coding displayed of that web page.

Don't be intimidated - it's really easy at this point! Hold down the "Ctrl" Key and push the "F" key. That will open a tiny word search box for you to type in the word "Title". The first one or two are the most critical. They will be telling the search engines what the Title is for this domain page. Mine states: "Merchant Bottom Line | Website Design | Digital Marketing Agency" That is exactly what I do.

Next, type in desc in that same little search box where you had "Title". Many times the full word is abbreviated and you want to be sure to find the right "desc"!! Look at my desc: "Merchant Bottom Line is a Website Design and Digital Marketing Agency. We help small businesses get found on the Internet, based in New Boston, TX". Again, that is exactly what I do and where I am located. That's Business Website Fundamentals!!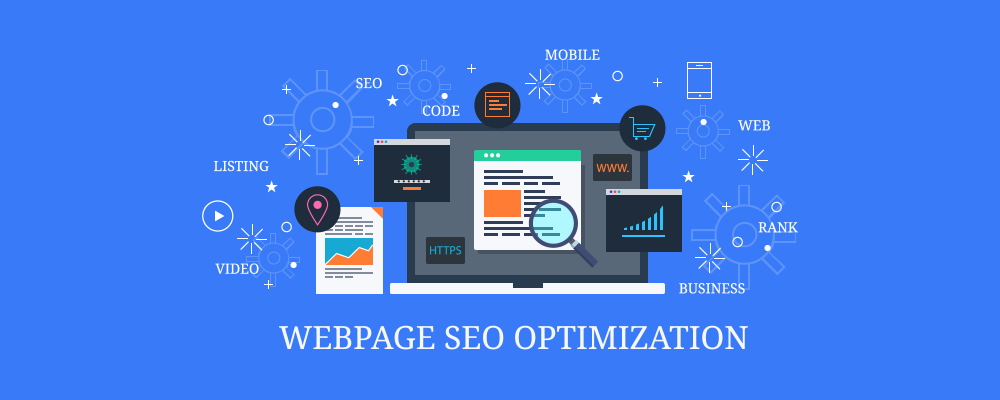 Now - here's the best part - do this to your business website!! Does your "coding page" show your "Title" as best as possible? Does your "Desc" describe you in the best possible way - name, mission and location? 

That's where the Search Engines learn what you are about!!!!!
Business Website Fundamentals Help
Before you change website design studios or a webmaster, verify you have good search engine placement! Plus, look at the View Page Source code page and search for your Title and Description. Do they really tell your story? If someone is asking you to change to them, be sure they understand and actually implement good SEO practices - not just a pretty face!!!

Be sure the "Brains" are there before you consider changing companies.

A company I had for 10 years just changed to a "fancy, really pretty" website. Looks stunning, but there is No, None, Nada SEO foundation in their page coding. Absolutely no business website fundamentals!! They will be dropping from Page 1 in the search results to off the charts - probably 10+ or higher in search result pages  - Seriously!!! What do you think that will do for their business and getting new customers!?!?