Website vs Facebook
Website vs Facebook is a very common question we get asked about quite a bit. We will try to show an objective approach to both medias. First of all, we must say, they both have a place in your business! However, the role or place in your business is dramatically different between the 2 medias.

A typical website is made up of multiple Pages that usually feature one particular area of your business on each page. Each website page is a url extension of the topic for that page. So, if you're going to talk about Website Help, that URL in my website would be: https://www.merchantbottomline.com/Website-Help.html  (not a real URL Page). Notice the URL is very specific; and, as a result, that page should be primarily about "Website Help" - not About Us, SEO help or anything else.

Doing it this way, allows the Internet search engines to see this page, memorize it and then show it in search results if someone is searching for "Website Help". Following this same example, look at all the different website pages on this website. Each URL is dedicated to a specific area of website/Internet business. I have over 50 pages of individual areas to help Google Search Engines like me and show my website near the top of search engine results about website things! Only this page is dedicated to Website vs Facebook.
A Facebook Business Page is an excellent way to also promote your business. Taking that same example above of searching for "Website Help" on Facebook, it would return lots of things other than Website Help. I just tried looking for a "carpenter" in DeKalb, Texas. Facebook doesn't know how to distinguish its search results for a business versus a person. As a result, I got a bunch of results about people that had the name carpenter. When I did a search for website help, New Boston, Texas - it pulled up a bunch of "New Boston Texas" pages - none of them about website help. It kinda defaulted to the "easiest and fastest" results - didn't really care about pinpoint accuracy!
Website vs Facebook Thoughts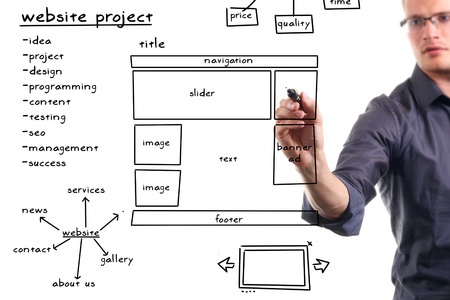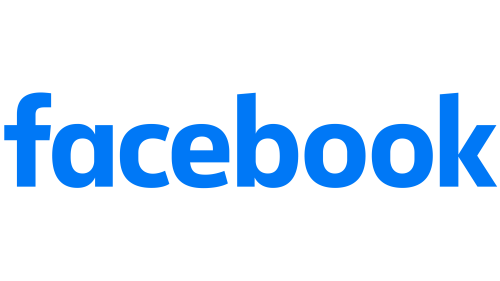 Website  vs Facebook (Multiple Pages vs 1 Page)
---
A website provides you the opportunity to promote all areas of your business in an orderly way. If it is built per Google Guidelines, it will display your specific website pages near the top of the search engine pecking order. So, when a person is looking for Website Help in New Boston Texas, your website page - that is about that, is displayed right on the first page of search results! Once a person finds you - 51% of the battle, your website information should then solidify their wanting to talk with you about their website help needs! See now why Website vs Facebook is a great discussion!?

Notice I have "Website vs Facebook" about every 100 words? That's so the search engines understand this specific page is about THAT - nothing else!
A Facebook Business Page is best thought of as a "Billboard" for your business since it can be used very effectively to promote a special, a job you just completed, a new promo, etc. It is instantaneous and lots of people use Facebook. It's a reminder about you and your business offerings! If you are using Facebook in this manner, please be sure to provide a link with the "real details" you are talking about back to your website page that contains the info about it.

Let's say you are an electrician and you just did a new type of job and it happened to be "Solar". First, get a new website page on your main business website talking all about solar and how you are the business to install and maintain it, etc. Once you have that page all ready, then go to your Facebook Business Page and show a picture or 2 (Max) of the job and a link back to your newly created solar website page with the "rest of the story" and lots of pictures! This is how you use Facebook as a "Billboard" to promote/advertise your solar capabilities! Also, you are always driving traffic back to your main website as part of the overall business goals. Just perhaps, that person looking at solar will notice you also do heating and that's what they really need to have repaired - if they like your "story", they'll call you!!

Another reason for a website is the credibility it gives your business. If the website is built properly, not only will your trade or business show up well on the search results, but it will tell people you are a "real" and professional business. Granted, I am probably prejudice about a website, but if I am searching for something in an area, I will just naturally go to a site that has a website versus a Facebook "page". A website shows people you are serious about your business and proud of all the services you can show and talk about. Again as an electrical contractor, you can have different pages dedicated to the various types of work you do - residential, commercial, industrial, generators, solar, areas you service, education pages about types of electricity, how it works, etc. - all to add credibility to you and your business.

It's your Main Ad on the Internet - especially if properly designed and built per Google's recommendations!,
Ever go to a Mall or a large box store - Costco is famous for this - and see a beautiful new Automobile at the front entrance to the store or Mall? It's all shiny and loaded with all the details. Notice, nobody is there to actually sell it to you!! That's a "Billboard" to get you emotional enough to look up that dealer or Costco online, when you get home - it gets you thinking about buying a new car. Prior to pulling into that parking lot, you had no intention of looking at a car today!! That car is your Facebook Business Page picture/story of the day or week.

On that Facebook page, be sure to have the real pics and details linked back to the appropriate page on the website - drive traffic to your website - that will help improve your placement on the search engine results of your business on the Internet!

Notice how modern a car dealership property is? When you go there, all their services are under one roof.... that's what your Website pages are with the Navigation Tabs - New Car Sales, Used Car Sales, Truck Sales, Leasing, Financing, Parts, Service. etc. etc.!! Go to one source and get all the info you need - identical analogy!
If you use strictly a Facebook Business Page, that picture of you showing off your solar job will get buried as soon as you post a different story. Plus, the search engines don't trace these different stories on your page - they only bring up you business home page, if you're lucky!
Facebook Appointment Scheduler is great - BUT, the person who finds your page in generic search results can NOT make an appointment unless they have a Facebook Account AND are  signed in.

Do you really want to lose that potential big job because you only have Facebook representing your business?? Understand the difference between a Website vs Facebook?
A good "findable" basic website can be built and maintained for about $100 a month. In the big picture of being sure your business is found, that's very reasonable in this day! It's a large display ad at the top of your category in the Yellow Pages! When someone is searching for your business category, you want to give the impression you are serious about it and have the talent to be the one to hire. If all you have is a Facebook Page, can you afford to lose a percentage of those "lookers"??

I hope this helps you understand the differences between a Website vs Facebook? If not, please feel free to Contact Us below and would be happy to discuss it further with you.
---
Questions? Or need help?? Contact Me