Merchant Bottom Line | SEO Help | Web Design thru SBI SiteSell | eCommerce Solutions thru Big Commerce | Internet Business Specialist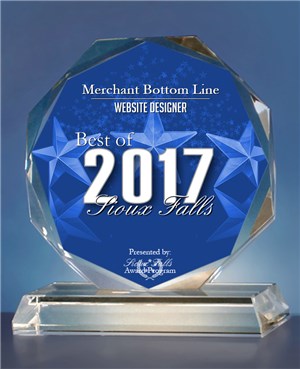 Merchant Bottom Line is an Internet Business Specialist providing exceptional SEO Help, Web Design thru SBI SiteSell and Big Commerce eCommerce Solutions!
You work hard in your business every day! We'll make that task just a little easier for you!

We know what it takes to get better Search Engine Results! Just because your website is "pretty", doesn't mean it will be properly indexed by the Search Engines! We know what it takes to sell your products online thru the best eCommerce Platform there is. We are experts in these 2 very important fields for your business growth.
* * * * * *

The Internet has advanced so well over the years that many business owners were left behind. Merchant Bottom Line is here to help you understand how easy and economically you can have and use all these wonderful Internet Tools to help your business grow profitably.

The Search Engines of the Internet are more than happy to properly "catalog" you and your business - if you honor their rules! Understanding the rules of the Googles, Yahoos and Bings of the Internet world requires dedication and perseverance and utilizing their requirements to the maximum.
You may have the prettiest website in the world with all kinds of neat pictures, etc. If you don't follow the simple rules of how to be properly cataloged - you'll never be seen by your customers. Small Business Owners can't afford to have a Webmaster that doesn't play by the "Internet SEO Rules".
Merchant Bottom Line Understands America's Small Businesses

Merchant Bottom Line Business Tools Will Help You Succeed
Search Engine Optimization can make or break your internet presence. Customers and clients need to be able to find your site at 2am in the morning, when they can't sleep, with just a few keywords or keyword phrases. That's where our SEO Help comes in!
Many Webmasters are incredibly talented in writing all types of "code". They can make your website look like a site right out of the future!
However, it doesn't mean a thing if it can't be found!
That's what the Internet and Search Engine Optimization is all about.
The Google's/Yahoos/Bing's will "look at" your website at least once. Is it set up to their standards? Do you have keywords properly displayed, a well written Title and Description? Do you have credible links? Do you have at least 400 words of relevant content on each page? Do you have a proper "Footer"? A Privacy Policy? Etc., etc.

Remember, they have MILLIONS of websites to catalog correctly. Think about it - If yours isn't up to their standards, they will pass you by - Guaranteed!!

Telephone Book and the Internet?


Remember the old telephone book. It had 2 sections - the White Pages and the Yellow Pages.
The White Pages worked great if you could remember the name of the business you wanted. Look it up alphabetically and it's right there - no description, but - the phone number is right there.
The Yellow Pages became a perfect solution for businesses. It was broken down into categories and then sub-categories again.
Classic example would be finding a Pizza Restaurant.
Open the Yellow Pages to Restaurants, then look for Italian, then Pizza and perhaps even the town itself and viola - your favorite Pizza Restaurant phone number was there. "Back then" this service cost a fortune!
The Internet Search Engines organize their search results just like the Yellow Pages. If you tell them what your categories of your business are, and build your website to their "rules", you will be well placed within the search results - on page one - without the huge expense of a "display ad", like the old Yellow Pages.

Merchant Bottom Line will help make sure you get the right SEO Help for your Small Business Website - that's our Bottom Line - without breaking your bank! Take a look at our Business Seminar Page to see some great Video & Audio Snippets we have about all of this!
---
Helpful Articles
How to evaluate and compare credit card processing companies. By WorldPay
So what payment processor is right for your business? When it's time to compare credit card processors, the first step is to have a good idea of where and how you'll want to get paid. Does your business need to process credit cards in-store, online, or on-the-go? You'll also want to think about how your customers will want to pay; that will determine what...Read more....

---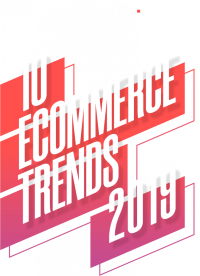 10 eCommerce Trends for 2019. By Absolunet
eCommerce will soon account for 15% of all specialty retail sales in North America (in China, eCommerce is 23% of all retail) and digital influences nearly 60% of all retail sales. Fueled by mobile, which saw sales increase 55% in a year, eCommerce in North America grew by 16% in 2018 to over $500 billion. How we interact, discover and purchase goods (as well as return them) is now a 24/7 cycle. And not just in retail, but in B2B as well, where eCommerce integration has become... Read more...
---
10 Do-it-yourself SEO Tips to Save Money. By JILL KOCHER BROWN
Search engine optimization is not advertising. But it still costs time and money. If you're short on time but have the money, an SEO agency or consultant is an option. But if you're short on money, use these do-it-yourself SEO tips to improve your... Read more...

---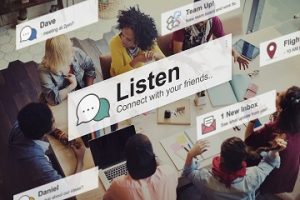 What is social media listening (and how it can help your SEO). By Aleh Barysevich
The unstable and unofficial relationship between social media and SEO has been bothering every digital marketer for some time. I wasn't left behind in these debates and, like many others, realized after a while that social media is needed for a full and healthy SEO strategy. But in what way? How can we get the most out of social media while not getting...Read more...

---
The 15 best Google Chrome extensions for SEO. By Clark Boyd
Google Chrome has taken a dominant position as the world's favorite desktop browser, with almost 60% market share and rising. Its central role among Google's vast suite of digital software and hardware has driven this growth, but users also love how customizable the browser is. It can be dauntingly customizable, in fact. With tens of thousands of extensions available, finding the few that will aid you on a daily... Read More....
---
Email Us today to receive a FREE Consultation concerning your Business Internet Presence.

---
---
---