Merchant Bottom Line is a Website Design and Digital Marketing Agency.
We help small businesses get found on the Internet, based out of New Boston, TX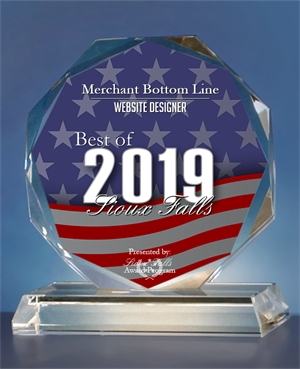 Merchant Bottom Line is a Website Design and Digital Marketing Agency. We help small businesses get found on the Internet, based in New Boston, TX

Merchant Bottom Line -  the right Small Business Website Design and Digital Marketing Agency working for you. Growth will happen faster and easier for YOU!
Our Small Business Website Design and Digital Marketing Agency Package manages all your digital needs - Responsive Website Designs, Email Marketing Systems, Social Medias - Facebook, Instagram & Pinterest, Reviewing Systems (Google Maps & Postings), Loyalty & Rewarding Systems, Consistent Advertising and eCommerce Shopping Cart system (if needed). 
Probably the most important Web Page you'll read this year, if you have a Retail Business!!
I have tremendous respect for this gentleman - Shawn Joshi - definitely a man who knows his business!
Read it in full on our Website Articles Page
---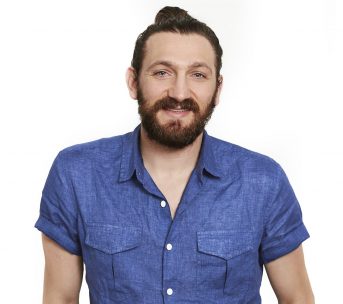 A great eCommerce Guru and owner of SmartMarketer - Ezra Firestone - explains this Internet Strategy very well.
"It is like having 10 different buckets of Media - a Website, a Facebook Page, a Twitter Account, an Instagram Account, Pinterest Boards, Yelp, Trip Advisor, etc. etc. Years ago you only needed 1 bucket of "Stuff" to be on page one. In today's world, you need to have ALL 10 BUCKETS overflowing with comments, reviews, likes, followers, etc. etc."
---
Merchant Bottom Line provides everything you need to succeed!


Responsive Website Designs
Responsive Website Designs - a must in today's highly technical world! We create beautiful designs, and adhere to the best and latest SEO Compliant strategies available. 
Having a pretty website won't mean a thing, if it can't be found thru Generic Searches. Just below are 2 examples of great responsive designs - see more on our Portfolio Page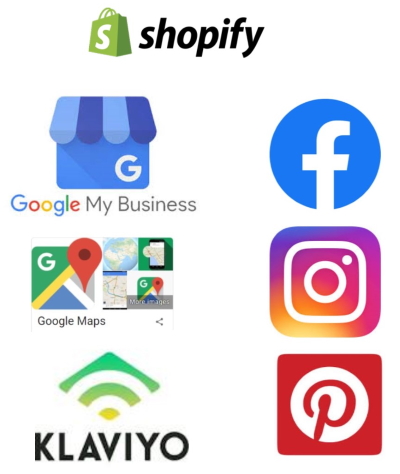 At Merchant Bottom Line, thru our Website Design and Digital Marketing Agency, we make sure you have excellent representation in:
Social Media Presence on a minimum of Facebook, Instagram and Twitter.
Google My Business & Google Maps
Email Marketing Systems in place thru an excellent dynamic software system called Klaviyo
Advertising and Marketing Promos thru Google Ads, Pinterest, Instagram and/or Facebook
eCommerce Platform of Shopify if needed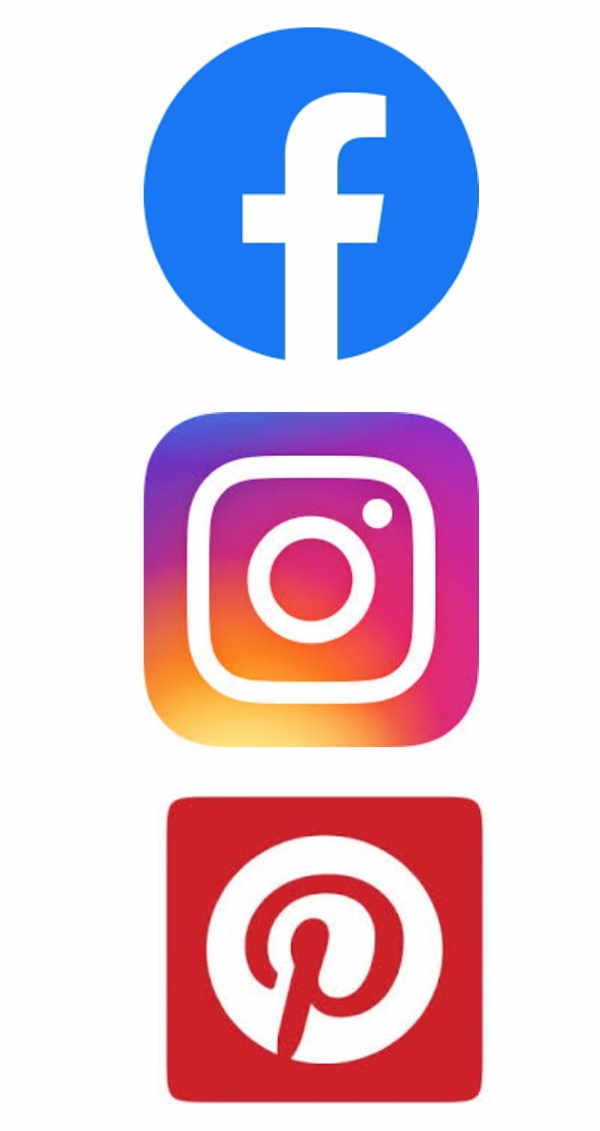 Social Media Presence
Social Media Presence is critical today! We setup, monitor & answer reviews, questions, etc. on Facebook, Pinterest & Instagram for you! Your website will provide access for viewers to Share and respond to your business as well.
Best of all, we acknowledge & answer any reviews or comments that have come thru for you - as the owner. You just don't have the time to do this very necessary step to grow your Internet Presence - we do it for you! Plus we consistently advertise and Market your business, for you
Google Business Profile  - Maps, Reviews & Business Location Info
Google Business Profile  - Maps, Reviews, Posts and Business Location and Info is a critical source of customer searches - especially for that Smartphone user needing a Map to find you!

We set this up, provide monthly posts, answer Reviews from viewers, and update your Business Hours whenever Holiday schedules change.

See why this is critical for a retail business Location. Click to read about Shawn Joshi
Email Marketing System
At Merchant Bottom Line, in conjunction with your website design, an Email Marketing System is critical today. If a person has taken the time to provide you their email address, they've already "accepted" you. Why not capitalize on that wonderful piece of information and market them with Newsletters, Specials, Discounts, Welcomes, etc.
If you have a eCommerce Store - offer your VIP customers something special occasionally. Again, market first to those people that have already liked you - they purchased from you. We are a Klaviyo Master Partner.

Advertising & Marketing Included
Our Agency Fee includes an advertising Budget for driving customers to your business. Advertising is all part of the system we provide to help your business grow - year after year.
We typically use Google as our primary source of advertising, but we can use Facebook Ads,  Instagram & or Pinterest as well - depends on your business needs.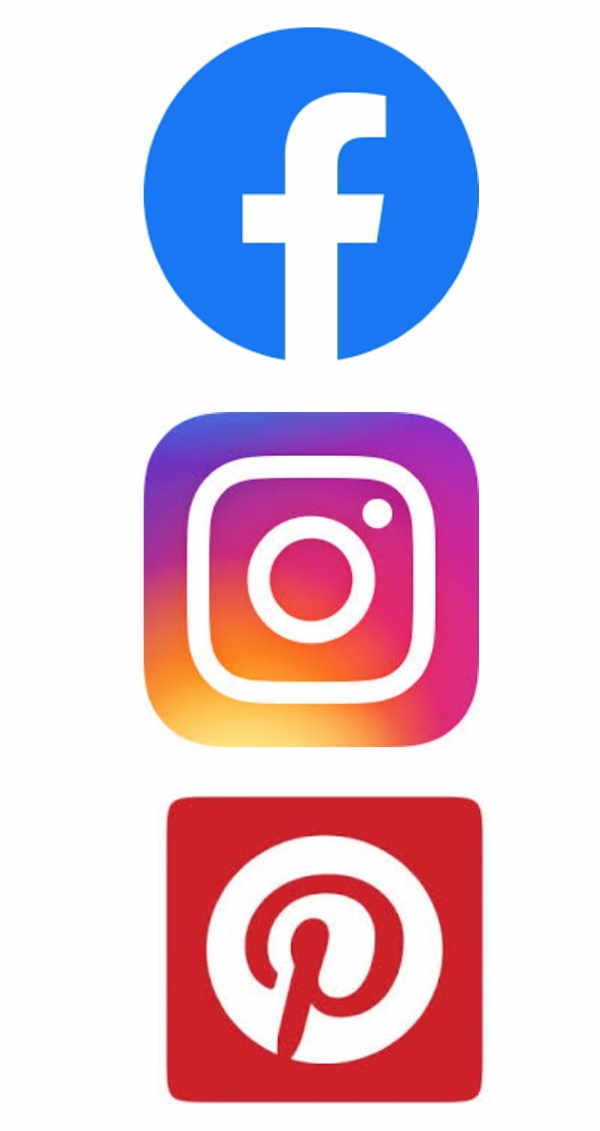 eCommerce Systems

If your business has or needs an eCommerce System - we provide that as well! We use either Shopify or Big Commerce Systems - depends on your particular needs. We also include a complete Loyalty & Rewarding Software System (Stamped.io) to help keep your customers you've worked so hard to get!
At Merchant Bottom Line, we've designed and implemented eCommerce systems literally around the world! Multiple Currencies & International Shipping can all be handled efficiently thru either of these 2 platforms.
---
We even have a highly recommended "Accounting Software System" for you to look at and try - and, it is actually FREE and awesome!!
Find out why we love it here: Accounting Software System
---
At Merchant Bottom Line we are truly a Website Design and "One-Stop" Agency. We do all of the above, quickly and timely.
The process is easy. You tell us when we can chat for at least 30 minutes to go over your current situation and where you'd like to be with your business in 3 years. We'll develop a strategy and then request another conference to present a plan of action.

Once we agree on the Action Plan, we sign a simple contract for our services and we will be on our way to improving your Business Internet Strategy - while you just do what you do best - run your business!
---
Questions? Or need help?? Contact Me