eCommerce Systems
The Shopify System is without a doubt, the best eCommerce Platform for online selling and Internet Sales. We've experimented with many different shopping carts over the years and this is the Best!
As in all Platforms and Software Systems, there is usually a better "mousetrap" coming along or existing somewhere in Internet land. For a while, that was also the case with eCommerce Shopping Cart Systems. However, Shopify really jumped in with both feet and advanced their Software Platform to be the best!

As in all software systems - there are parts of it that I find cumbersome and just still 2019. Looking at the bigger picture will immediately put your mind at easy.  Shopify has advanced so well with such excellent support and options, they really are the best!

If you are interested in selling your products online, or unhappy with your present eCommerce cart system, please Contact Us and we will get in touch so we can discuss your Business Goals and where you want to be in a year with online sales. Our Prices for various eCommerce needs are very honest, fair and competitive.
Many times a client will have their own website system in place and just need work done on their cart - adding products, upgrading product pictures, descriptions, SEO, shipping weights, etc. - we do that! The website system you have to promote your Business is secondary - especially if you already have great traffic!
In our initial consult, we also discuss your website traffic, Newsletters, email systems, etc. We believe very strongly in operating in the "Full Picture". Having a great product and shopping cart is Primary - but, how you market yourself is extremely important, as well.
We have an entire Section on Branding yourself. We discuss how important that is becoming in today's overload of  Search Results.Unfortunately, we are also finding that the "Typical Small Business" just doesn't seem to understand the importance and value of it! Therefore the entire methods and procedures of Branding just don't happen! Clients don't send updated pictures, content, raw video, etc. Or worse, they go directly to a Social Media Platform and neglect their Internet Store - their website!
Like a car dealer taking a walk-in customer across the street for a cup of coffee - great social manners - but you can't and won't SELL and DELIVER a car across the street!!

These eCommerce Systems provide excellent SEO - per Product - that no one else really does, as well.
As in all projects, getting your shopping cart and products positioned correctly is paramount. Once that is completed, we can discuss Branding and the next step in Internet presence. Just as the Internet is evolving, so must we.....

How we Work

After an Initial Free Consultation, we then have a clear mindset as to what your goals and needs are. We will then design and build an eCommerce store using Shopify. Typically, we will enter 5-6 products, set up a Theme that suits your products, match the store to your website look and feel, etc.
After we have done that, we have a conference call with all Principals so everyone sees the cart and has a chance for inputs, wants and needs. We like to do this thru Skype or Zoom. We "share" our screen to everyone and show the cart in various themes and styles. This is a great tool to be sure everyone is on-board with it. We literally make changes to the cart while "live".
After this, we clean up any necessary items and have your cart ready to add products to it. Some companies contract us to do that (Prices) or do it themselves. Once the cart is "ready", we then need to turn it over to the Principal(s) so the Annual Cart subscription to the eCommerce Platform can be paid ($312?). Once that is done, someone needs to enter the various Shipping methods and companies so products can be shipped. We typically add some needed Apps (Klaviyo, Stamped.io, etc.) to the cart.
See our eCommerce FAQS for Step-by-Step proven successful methods.

Once we have all this done, we purchase several products in several shipping "zones" and weights to be sure the cart is ready for the public.
All good? We then create a Sub-Domain name to connect your website to your new online store. Creating a direct domain sub-domain allows excellent SEO for your website and your eCommerce online store. Typically, it would be "Store" or "Shop" in front of your domain name - thus, "shop.realwebsite.com"
All your products would then have that in front of their URL to again help increase Search Results dramatically! A typical product listing would be:   shop.realwebsite.com/widget/green    If a customer is looking for "widget green", your website and your shopping cart will BOTH come up in Search Results.... whichever is strongest will be ahead of the other....
We have seen many times the eCommerce product listing will be before your website listing - like I said, they have excellent SEO features!

Questions?
Contact Us for a FREE Consultation to grow your Business

---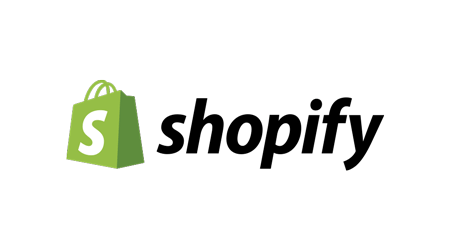 ---
Questions? Or need help?? Contact Me