De Kalb Texas Website Design
DeKalb Texas Website Design
DeKalb Texas Website Design is here to help small businesses in the DeKalb Texas area grow their Internet presence. We all get so busy with our day-to-day running a business, we forget to make sure we are properly promoted each day! A good website presence does that for you. More so, if you utilize Merchant Bottom Line, we make sure you are!

This beautiful small town on the western side of Bowie County offers great family values and a wonderful lifestyle. We visit DeKalb quite a bit and enjoy some of their fabulous restaurants and retail stores. We can be in De Kalb in just a few minutes while coming up north on Rt. 990. A major road of the area goes right through downtown - Rt 82. It connects the community to all parts west of DeKalb to New Boston. Many drivers at that point chose to connect with I-30 if they are heading east or northeast.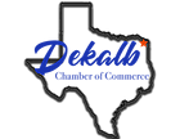 We have joined the DeKalb Chamber of Commerce and are hoping we can provide some website design, eCommerce and Google My Business insight to all the local businesses in the area. It's really pretty cool to take a business and add them to the Google My Business Map/Review/Information System and watch their exposure grow dramatically! As in most things, many small business owners are so busy trying to organize and run their business day-to-day, they don't even realize this FREE system is available to them. Our mission is to help them get their business online and promoted. This is what DeKalb Texas Website Design is all about - helping businesses grow! Plus, we are actually local. Live in Simms, based out of New Boston - Shop local!
We know for a fact that over 1,000 customer search views happen on a daily average for every Google My Business Listing!!! That is an average of 33 a day. Better than 1 per hour - and it is all FREE!!!
Doesn't get much better than that, for sure!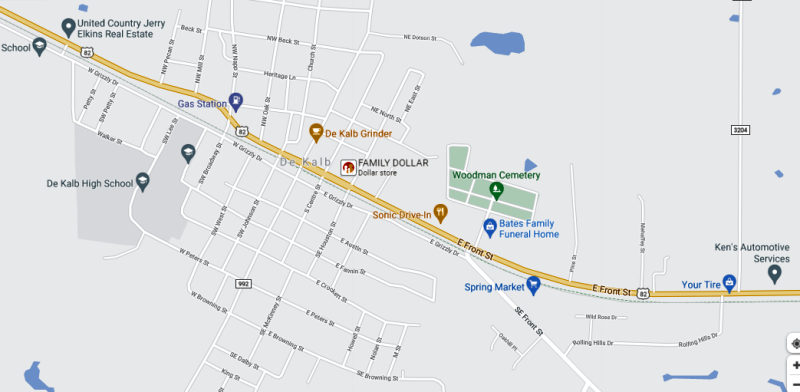 DeKalb Texas Area Map
De Kalb Area Texas Map - Is your Business Claimed and viewable with the correct information!?!
DeKalb Texas Website Design Free Help
Not sure?? Or, need help getting listed?

Hit the Contact Me link below and send a quick email - we'll set it up for Free. It needs to be a "Retail" type business though with customers seeking your location to get a product or service. This is all part of DeKalb Texas Website Design and our services. Please take advantage of this - we Love small businesses. We've been there and know how difficult it can be to promote your business effectively. Here's a FREE solution to help that get easier and easier.
---
Questions? Or need help?? Contact Me