Bowie County Texas Website Design
Bowie County Texas Website Design
Bowie County Texas Website Design is a great place to help local businesses get better Internet presence. When we first started looking for a great place to live in Texas, we really liked the openness and "Greenness" of Bowie County. Then, when we got here we met some really awesome, genuine and friendly people!! When you look at a map of the entire state of Texas, you'll notice the eastern section is all "Green", while the western and central areas of Texas are brown.

What really helped the decision was the fact that so many small businesses didn't have a viable website - at all! Naturally, as a web designer and a digital marketing agency, I felt this would be a good area to live and help our community members grow.

Many small businesses are using Facebook as their entire means of telling everyone what their business is about. That's OK, but very limited in many ways!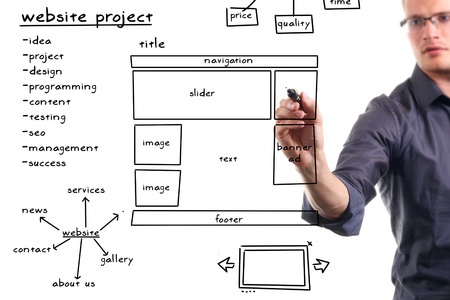 Bowie County Texas Website Design
One key thing I found out while trying to make an appointment with a Facebook only business, you have to be signed into Facebook for the appointment request to go thru!! Soooo, if you are not signed in, or don't actually have a Facebook account - you can NOT reach that business. Kinda limits their exposure, right out of the gate!

Then, every time you post a story, picture or whatever, it moves the previous picture/story down the page and out of sight!! Never a good thing - especially if that was a really important story about your core business!

We also know it is a great way to at least get your business name out there. We just feel a full responsive design website would be so much more helpful. Even better, the prices are improving every year.
We're hoping to help many small businesses, through our Bowie County Website Design business. We will be providing a great and economical method of having a website design at a fair and reasonable business expense! We've even helped some local retail stores get an awesome presence on Google My Business - Free!! - we just like helping a business person grow! They've already made a serious commitment to the community, we can certainly help them achieve even better presence.

Want some references? Take a look on Google Maps for some of the local businesses we are helping:
Dragonfly Flea Market, Hooks, Texas

Boston Deli, New Boston, Texas
Cluck Wagon, Redwater, Texas
Coffee-ology, New Boston, Texas
Fellers Paint & Body, New Boston, Texas
Jody's Flowers, DeKalb, Texas

Larel's Furniture, DeKalb, Texas

Merchant Bottom Line, New Boston, Texas

New Boston Chamber of Commerce, New Boston, Texas
New Boston Cinema, New Boston, Texas.
Popparoni Pizzeria, New Boston, Texas

Reed Bookkeeping, New Boston, Texas
Rock Solid Thrift Store, Hooks, Texas
Movement Realty, New Boston, Texas
Tinelle Co, New Boston, Texas
Tip Top Nutrition, New Boston, Texas

VFW Post 5873, New Boston, Texas
They all now have excellent exposure on Google Maps for their businesses  - FREE!!

Websites are available in all "sizes" - from free to extremely expensive! We know, like all other things - tain't nothing free that's actually any good!! :)

Because we have low overhead, we are able to provide great looking websites and designs without that huge expense that so many web builders demand. The website design package of domain registration, hosting, software and all  software improvements is less that $400 a year. Depending on your needs, we charge a very fair and reasonable price to accommodate all your needs, build out your website , all the while keeping your business in front of your audience!

We hope you'll allow us to help you in your Bowie County Texas Website Design process. Plus, we are actually local. Live in Simms, based out of New Boston - Shop local! Thanks! 
---
Questions? Or need help?? Contact Me