Portfolio of Websites
Our Portfolio of websites is very exciting. We either upgraded or started new websites for various local businesses throughout the United States. Just as the "shoemaker's" kids don't have shoes, this website itself - Merchant Bottom Line - has poor ranking. It was hosted through a large Internet Company for years and just kinda there. We were busy building or improving real business websites for real people!
Quite frankly, the hosting company didn't have the tools or ability to improve the website. Therefore it was just there - serving a purpose for basic info, but certainly not easy to find on the Internet!!

Finally, in October 2012, I couldn't stand it any longer and converted this to "our system" as well. Now, I'm a happy camper - literally and figuratively!!
In 2014, 2017 & 2019 - we received this Prestigious Award - Best of 2019 Sioux Falls Website Design

---
Our Clients and their Websites


---
---
---
---
---
---
---
---
---
---
---
---
---
---
---
---
We also have 2 different schedule programs we implement. The first is a free one and extremely easy to use and control. It doesn't allow reservations or cc payments. It is called CalendarWiz.
The second is an all in one package. It has a schedule only system for classes, studios, etc and it can be expanded to a complete secure reservation system with cc payments handled all in one. Again, very easy to setup and utilize. It is called Bookeo. This is a cost per month system depending on number of teachers and signups, etc.
As you quickly realized, we are very capable of adapting whatever your small business website needs are to today's great Software systems!

Please Contact Us to look over your website and help you achieve better SEO.
---
Want to do your own Website and design and build it yourself?

Here's a link, right below, to see how awesome the entire system is!!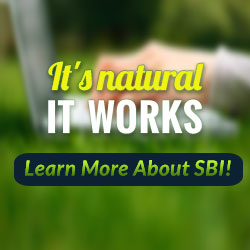 ---
Here is a direct link for an outstanding Shopping Cart Software System.
We have found it to be the best system and offers excellent SEO Best Practices for your products on their Shopping Cart!
---
Questions? Or need help?? Contact Me