Shopify Tips will help you get past some of the little things that can help you list your items easier and help with getting better SEO coverage. Making your job and selling more products is what it's all about!

After you set up your trial, you'll naturally want to set up the look and feel of the "Store" to be similar to what your website is or if no website, just a nice clean store front. Shopify discourages large banners - you want the viewer to focus on your items. That can also be true with a multi image slide show. People can get distracted and lose focus and never actually go looking beyond the slide show. Just something to consider when doing your set up.

The free Templates are excellent and certainly an easy way to get started. As they always say, keep it simple!
Shopify's Navigation and Categorizing System can be confusing. Despite that statement, it is still the best system out there. Before you start adding your products, think about the categories you will have. How you want to organize them, etc. Let's say you have 6 different categories of products - ex: shirts, socks, pants, shorts, hats and shoes.  Shopify calls these different categories "Collections". Hope these Shopify Tips are helping!

Before you deal with "Collections", you'll need to decide if you want an automated system of inserting your products into a collection or will you want to do them yourself? An automated collection is a great way to show all your products on Sale, as an example. You just set the conditions for that logic and it does it for you. Most people like to add a product to a "Collection" manually. This allows you to have a single product in several "collections" to help people find it. When you want to set up a Sale Collection, that's the time to use the logic parameters and set it up.

What you'll want to do first is add your various "Collections". These will be found on the left navigation area under the Products tab. 
Once you've entered your Collection Names, then start adding your products. When adding your products I really have to emphasize how important it is to fill in every area completely! This will save you soooo much work later! You'll have to make lots of decisions about each item, but it will help you later. That's why you're looking at Shopify Tips!

Tip, if you are setting up a Drop Shipping type product, leave the inventory "Quantity" area blank. Most of your drop shipping companies will feed a file directly to your store dashboard and it will update with their count of product items - great feature!! If you are dealing with your own items, do a quick inventory first and indicate how many items you have. Also, decide it you want to sell if out of stock? How quickly can you replenish your supply? Remember, people want instant shipping!!
Remember, no matter how great your product(s) are, and how pretty your store is, they won't sell if your "Store" isn't found - Here's where SEO comes in.

Shopify Tips for product listing
When listing your products, think very carefully, what should be the "Title" of that product. Let's say you are selling coffee, and your supplier lists their product very simply. Don't just call it "Coffee". Is it Roasted, flavored, whole beans, ground, unique, etc. All of that info should be in the "Title" of that item. "Roasted Whole Bean Chocolate Flavored Coffee". "Roasted Ground Chocolate Flavored Coffee", etc. Put in the title what you would type in a search engine to find your product easily. Be somewhat specific so it shows up on page 1 of the search results. Pay attention to these Shopify Tips - they really help!
Whatever you decide for your Title of that product, you want to repeat it exactly in the first line of the description area of the product. You will show it as H2 in the description area. That RED arrow is where you'll find the H2. I just copy and paste it right from the Title section and then highlight it and go to the H2 in the Format area. I also will repeat it in the first line of the description. Don't skimp on your description either. This is your best opportunity to tell all the search engines exactly what you are selling!!! No confusion on their part!! :) 

You can verify what shows on search results by going to the bottom of this page. You'll see exactly what the search engines will be displaying right in the URL/SEO Edit Section - at the very bottom of each product entry page. Very helpful!!
When done, this is what your "listing" of that product will look like: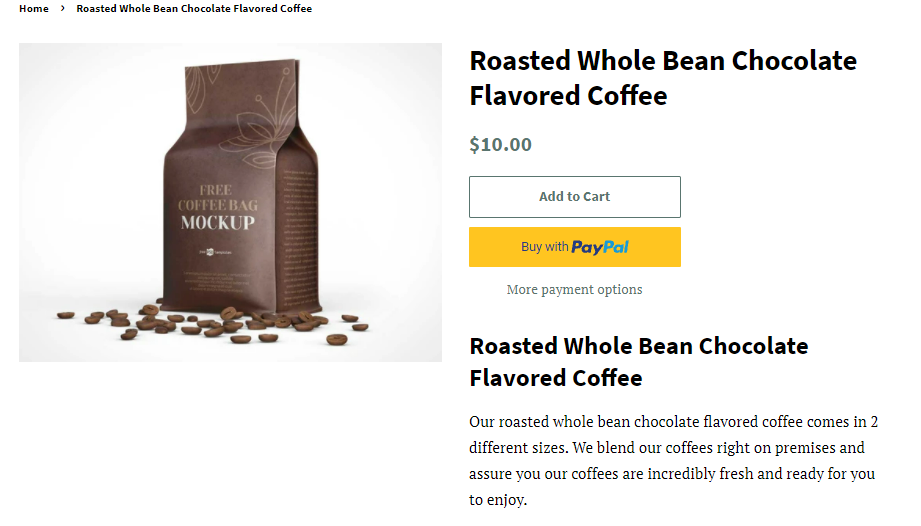 Once done  with the left side area of the parts listings, then go to the right and be sure to add any collection that could be considered two different ways. Also, think of "Tags" that someone will type to search for your product and add as many as practical - make it easy for a consumer to find your products and then, hopefully purchase them!! BTW, make sure you have a search feature turned on in your store!
Another area of Shopify Tips is that your navigation is now ready to be set up. I can guarantee you've been looking all over your "retail store" trying to find what your product looks like!! It won't show up until you add the Navigation headings WITH a Collection. So, once you've added a product and attached that product to a Collection, you can now create the Navigation Tab for it.

The Navigation area is within the Online Store section of the left dashboard. Once you open the Online Store area, you'll see the Navigation section. Go there and create your Navigation in the Main Menu section. When you create this, it will ask what are you using to help people find your product. I find the "Collection" is the best - it will show every product within that collection. If you select a "product", it will only display a single product when that tab is selected. A collection can have 1 product or a 1000 products! Use Collection! It will then insist that you identify which collection to use. That's why you have to have a product and a collection completed before you can do the Navigations! Hope these Shopify Tips have helped you in your journey of setting up your eCommerce store! Shopify also has a great "Help" Section - one of the best, frankly!!