About Us - Merchant Bottom Line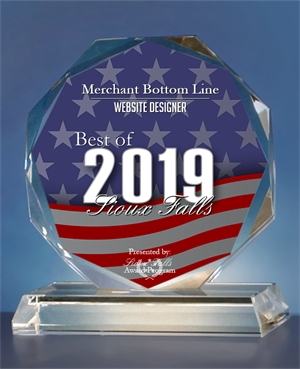 About Us covers how we started in this industry and what we offer now.
Year ago, I was a Realtor struggling to get my Listings not only displayed all over the Internet, but good positioning on the various Search Engines. I was determined to get good exposure for my clients. That determination led to Merchant Bottom Line being started in 2008. 
I started attending classes, taking online courses and learning everything I could about how the Internet and Search Engines decide "Who's on First?" If you're old enough, you'll know that can be very confusing! 
While learning and studying the Internet, the housing bubble of 2008 hit and the real estate market imploded. I stayed with learning the Internet and all the various "rules" that must be adhered to, in order to get onto page one of search results. Once I understood this, I started offering my Website Development skills to small Businesses. Our business grew very well with many satisfied customers. 
When Ezra Firestone, of SmartMarketer speaks, I listen! His quote is shown on the Home Page and is so very true. Websites are needed, but you really have to have all your "Media" buckets available and overflowing. We started studying and researching all the Social Medias. Initially, we used to offer various individual services to our clients as we grew.
We quickly learned, small business owners don't have the time, knowledge or desire to manage all these. Worse, if you start it, you must keep at it!
The next logical step was to provide what we are today - an All-in-One Small Business Digital Marketing Agency. Frankly, anything less will result in failure for your efforts.
We are based out of South Dakota, but also travel and enjoy various parts of the country while RV'ing - right now we are based in Washington State. Today's technology allows us to have great access to the Internet from pretty much any part of the country - even remote desert areas.
Take a look at our Free Business Seminar page
We usually will spend our time in the western part of the US - now Washington - while working on websites remotely.

Our About Us story now gives us the best of all worlds - we can help business owners actually have a website that can be easily found and still travel the country!!
How awesome is that?!?

That's what it is all about - Loving what we do and sharing it with others!!
Since then we have published 3 eBooks
Below are the two pertaining to Websites

Best of all? Our Passion is Answered!

We've helped many small businesses either redo their website, create a brand new website and now offer everything needed to fit in your Budget and get it all done for you - the Small Business Owner!
Bernie is an eBook Author and Keynote Speaker explaining to business owners how to understand and improve their website search engine results.
Take a look at our Websites Portfolio.
Please Contact Us for any help or questions you may have.
---
---