Merchant Bottom Line | SEO Help | Small Business Web Design Company | Realtor Website w/IDX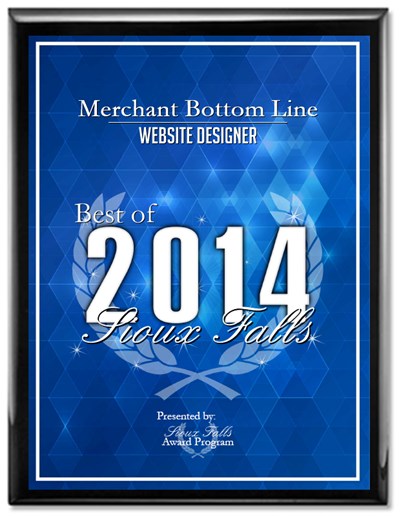 Merchant Bottom Line is dedicated to helping the small business persons across America. We provide Website Design, SEO Help, Merchant Service Processing - Credit Card Processing for Merchants, IDX Software Systems for Realtors and Shopping Carts for Online sales.
The Internet has advanced so well over the years that many business owners were left behind. Merchant Bottom Line is here to help you understand how easy and economically you can have and use all these wonderful Internet Tools to help your business grow profitably.

The Search Engines of the Internet are more than happy to properly "catalog" you and your business - if you honor their rules! Understanding the rules of the Googles, Yahoos and Bings of the Internet world requires dedication and perseverance and utilizing their requirements to the maximum.
You may have the prettiest website in the world with all kinds of neat pictures, etc. If you don't follow the simple rules of how to be properly cataloged - you'll never be seen by your customers. Small Business Owners can't afford to have a Webmaster that doesn't play by the "Internet SEO Rules".
Why Use Merchant Bottom Line?

Merchant Bottom Line Understands America's Small Businesses

Website Design

We understand the complexity of Designing & Maintaining a successful website......

Credit Card Processing

Credit Card Processing is something that really needs to be handled by a Professional


Shopping Carts

Shopping Carts can take your online business to the next level - with the correct setup.....


Realtor IDX

Realtor IDX Systems are the best method for getting & keeping Buyers and Sellers on your website

Tools for Your Business

Merchant Bottom Line Business Tools Will Help You Succeed
Business Seminar

Our FREE Business Seminar is an incredible way to learn the basics of Internet Business

Audio & Video Help

Take a look at our Video or listen to our Audio Seminars on various topics to help you.


Search Engine Basics

Search Engine Basics is all about helping you understand how the Internet catalogs websites.


Portfolio of Ideas

Take a look at the various websites already designed and see if any inspire you for your website!

Search Engine Optimization can make or break your internet presence. Customers and clients need to be able to find your site at 2am in the morning, when they can't sleep, with just a few keywords or keyword phrases. That's where our SEO Help comes in!
Many Webmasters are incredibly talented in writing all types of "code". They can make your website look like a site right out of the future!
However, it doesn't mean a thing if it can't be found!
That's what the Internet and Search Engine Optimization is all about.
The Google's/Yahoos/Bing's will "look at" your website at least once. Is it set up to their standards? Do you have keywords properly displayed, a well written Title and Description? Do you have credible links? Do you have at least 400 words of relevant content on each page? Do you have a proper "Footer"? A Privacy Policy? Etc., etc.

Remember, they have MILLIONS of websites to catalog correctly. Think about it - If yours isn't up to their standards, they will pass you by - Guaranteed!!

Telephone Book and the Internet?


Remember the old telephone book. It had 2 sections - the White Pages and the Yellow Pages.
The White Pages worked great if you could remember the name of the business you wanted. Look it up alphabetically and it's right there - no description, but - the phone number is right there.
The Yellow Pages became a perfect solution for businesses. It was broken down into categories and then sub-categories again.
Classic example would be finding a Pizza Restaurant.
Open the Yellow Pages to Restaurants, then look for Italian, then Pizza and perhaps even the town itself and viola - your favorite Pizza Restaurant phone number was there. "Back then" this service cost a fortune!
The Internet Search Engines organize their search results just like the Yellow Pages. If you tell them what your categories of your business are, and build your website to their "rules", you will be well placed within the search results - on page one - without the huge expense of a "display ad", like the old Yellow Pages.

Merchant Bottom Line will help make sure you get the right SEO Help for your Small Business Website - that's our Bottom Line - without breaking your bank! Take a look at our Business Seminar Page to see some great Video & Audio Snippets we have about all of this!

Please Contact Us at Merchant Bottom Line for any Website SEO Help, Merchant Services needs or Realtor IDX sites.
By Bernie Martin  

Google
---